Looking for reliable and affordable dumpster rental services in Wilson-Mills, NC? Look no further than Get Wasted! We are the premier dumpster rental company in the area, providing top-notch services to both residential and commercial customers.

At Get Wasted, we understand the importance of efficient waste management. Whether you're undergoing a home renovation project, cleaning out your garage, or managing a construction site, our dumpsters are the perfect solution to handle all your waste disposal needs. With a wide range of dumpster sizes available, we can accommodate projects of any scale.

One of the key advantages of choosing Get Wasted is our commitment to excellent customer service. Our team of dedicated professionals is here to guide you through the rental process, ensuring that you select the right dumpster size for your specific requirements. We take the time to understand your project and provide personalized recommendations, ensuring that you only pay for what you need.

When you choose Get Wasted, you can rest assured that you're getting the highest quality dumpsters in Wilson-Mills. Our dumpsters are well-maintained, clean, and durable, capable of handling all types of waste materials. Whether you're disposing of household junk, construction debris, or landscaping waste, our dumpsters can handle it all.

We understand that waste disposal needs can arise at any time, which is why we offer flexible rental periods. Whether you need a dumpster for a day, a week, or even longer, we can accommodate your schedule. Our team will deliver the dumpster to your location promptly and pick it up once you're done, ensuring a hassle-free experience.

At Get Wasted, we prioritize environmental sustainability. We adhere to all local regulations and guidelines for waste disposal, ensuring that your waste is disposed of responsibly. We partner with licensed waste management facilities to ensure proper disposal and recycling of materials whenever possible. By choosing us, you can contribute to a cleaner and greener Wilson-Mills community.

In addition to our exceptional dumpster rental services, we also offer competitive pricing. We believe that waste disposal should be affordable for everyone, which is why we strive to provide the best rates in the industry. With Get Wasted, you get a cost-effective solution without compromising on quality or service.

Don't let waste pile up on your property. Contact Get Wasted today to book your dumpster rental in Wilson-Mills, NC. Our friendly team is ready to assist you and ensure a smooth and stress-free waste disposal experience. Trust us to handle your waste, so you can focus on what matters most to you. Get Wasted - your reliable partner in waste management.
1. Affordable dumpster rentals in Wilson-Mills NC: Get Wasted Dumpster Rentals offers competitive pricing for all your dumpster rental needs in Wilson-Mills NC.

2. Various sizes available: Whether you have a small residential project or a large commercial job, we have a wide range of dumpster sizes to accommodate your specific needs.

3. Flexible rental periods: We understand that every project has its own timeline. That's why we offer flexible rental periods, allowing you to choose the duration that works best for you.

4. Prompt delivery and pickup: Our team is committed to providing timely delivery and pickup services. We strive to make the dumpster rental process as convenient as possible for our customers.

5. Reliable customer service: At Get Wasted Dumpster Rentals, we prioritize customer satisfaction. Our friendly and knowledgeable team is always ready to assist you with any questions or concerns you may have.

6. Environmentally friendly disposal: We are committed to responsible waste management. When you rent a dumpster from us, you can trust that your waste will be disposed of properly and in compliance with all local regulations.

7. Convenient online booking: With our easy-to-use online booking system, you can rent a dumpster from the comfort of your home or office. Simply select the size you need, choose your rental period, and we'll take care of the rest.

8. Trusted by the community: Get Wasted Dumpster Rentals has built a reputation for reliability and professionalism in Wilson-Mills NC. We have served numerous satisfied customers and look forward to assisting you with your dumpster rental needs.

9. Versatile usage: Our dumpsters are suitable for a wide range of projects, including home renovations, construction sites, landscaping projects, and more. No matter the size or scope of your project, we have the perfect dumpster for you.

10. Hassle-free process: Renting a dumpster with Get Wasted Dumpster Rentals is a hassle-free experience. We handle all the logistics, including delivery, pickup, and disposal, so you can focus on completing your project without any worries.
We Take Just About Everything
Some examples of the junk we haul away include:
Refrigerator Disposal

Garbage Removal

Mattress Disposal

Foreclosure Clean Outs
Construction Waste Removal

Yard Waste Removal

Trash Removal

Appliance Removal
Television Disposal & Recycling

Furniture Removal

E-Waste Disposal

Hot Tub Disposal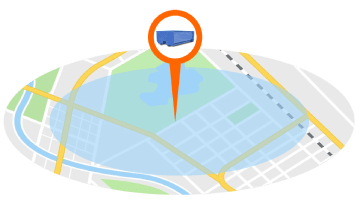 Get Wasted | Dumpster Rentals Wilson-Mills
1. Affordable and Reliable Dumpster Rentals in Wilson-Mills NC 2. Hassle-free Waste Management with Get Wasted Dumpster Rentals in Wilson-Mills NC 3. Get Your Construction or Renovation Project on Track with Wilson-Mills NC Dumpster Rentals 4. Keep Your Property Clean and Organized with Wilson-Mills NC Dumpster Rentals 5. Efficient and Convenient Waste Disposal Solutions in Wilson-Mills NC with Get Wasted Dumpster Rentals 6. Simplify Your Cleanup Process with Wilson-Mills NC Dumpster Rentals from Get Wasted 7. Flexible Dumpster Rental Options for Any Size Project in Wilson-Mills NC 8. Professional and Prompt Dumpster Rentals in Wilson-Mills NC with Get Wasted 9. Environmentally Friendly Waste Disposal Solutions in Wilson-Mills NC with Get Wasted Dumpster Rentals 10. Experience the Difference with Wilson-Mills NC Dumpster Rentals from Get Wasted
View Service Area