Are you tired of dealing with the hassle of waste management? Look no further than Get Wasted, the leading dumpster rental service in Lucama, NC. We understand that proper waste disposal is essential for maintaining a clean and organized environment, whether it's for residential, commercial, or construction purposes. With our wide range of dumpster sizes and flexible rental options, we guarantee to meet all your waste management needs.

At Get Wasted, we pride ourselves on providing top-notch customer service. Our team of experienced professionals is dedicated to delivering prompt and reliable dumpster rental services. We understand that every project is unique, which is why we offer a variety of dumpster sizes to accommodate different waste volumes. Whether you're renovating your home, clearing out your garage, or managing a construction site, we have the perfect dumpster for you.

Our dumpster rental process is designed to be simple and hassle-free. All you need to do is give us a call, and our friendly staff will guide you through the rental process. We will help you determine the appropriate dumpster size based on the scope of your project, ensuring that you only pay for what you need. Once the rental is confirmed, we will promptly deliver the dumpster to your location, and you can start filling it up at your convenience.

When it comes to waste disposal, we prioritize environmental sustainability. Get Wasted is committed to responsible waste management practices. We work closely with local recycling facilities and waste treatment centers to ensure that as much waste as possible is diverted from landfills. By choosing Get Wasted, you can rest assured that your waste is being handled in an eco-friendly manner.

In addition to our exceptional dumpster rental services, we also offer flexible rental periods. We understand that projects can vary in duration, which is why we provide customizable rental options. Whether you need a dumpster for a few days, weeks, or even months, we can accommodate your specific needs. Our goal is to make waste management as convenient as possible for our customers.

When you choose Get Wasted, you're not just getting a dumpster rental; you're getting a partner in waste management. We are committed to your satisfaction and will go above and beyond to ensure that your experience with us is seamless. Our team is available to answer any questions you may have and provide ongoing support throughout your rental period.

Don't let waste management become a burden. Trust the experts at Get Wasted to handle all your dumpster rental needs in Lucama, NC, and surrounding areas. Contact us today to book your dumpster and experience the convenience of hassle-free waste disposal. Let us help you get rid of the waste, so you can focus on what matters most.
Are you in need of a reliable and affordable dumpster rental service in Lucama, NC? Look no further than Get Wasted Dumpster Rentals! We understand that finding the right dumpster for your project can be a hassle, so we've put together a list of prompts to help you choose the perfect dumpster for your needs:

1. What is the size of your project? Determine the amount of waste you'll be generating to select an appropriate dumpster size. We offer a range of sizes, including 14-yard, and 20-yard.

2. What type of waste will you be disposing of? Different types of waste may require specific disposal methods or restrictions. Let us know if you'll be disposing of household junk, construction debris, yard waste, or any other materials.

3. How long will you need the dumpster? Consider the duration of your project to determine the rental period. We offer flexible rental options, including short-term and long-term rentals, to accommodate your specific needs.

4. Do you have any space restrictions? If you have limited space on your property, let us know, and we can recommend a dumpster size that will fit comfortably in your designated area.

5. Are there any weight restrictions? Certain materials may have weight limitations for safe transportation and disposal. Inform us if you'll be disposing of heavy items, such as concrete or roofing materials, so we can recommend an appropriate dumpster size.

6. Do you need any additional services? In addition to dumpster rentals, we also offer services like same-day delivery, pick-up, and waste disposal. Let us know if you require any of these services to streamline your project.

7. What is your budget? We understand that staying within budget is essential. Let us know your budget constraints, and we will work with you to find the best dumpster rental option that fits your needs.

By considering these prompts, you can ensure that you choose the right dumpster rental option from Get Wasted Dumpster Rentals in Lucama, NC. Our reliable and professional service will help you efficiently manage your waste disposal needs. Contact us today to book your dumpster rental and experience our exceptional customer service!
We Take Just About Everything
Some examples of the junk we haul away include:
Refrigerator Disposal

Garbage Removal

Mattress Disposal

Foreclosure Clean Outs
Construction Waste Removal

Yard Waste Removal

Trash Removal

Appliance Removal
Television Disposal & Recycling

Furniture Removal

E-Waste Disposal

Hot Tub Disposal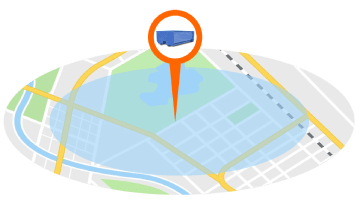 Get Wasted | Dumpster Rentals Lucama
1. "Convenient and Reliable Dumpster Rentals in Lucama NC" 2. "Get Wasted Dumpster Rentals: Your Go-To Solution for Lucama NC Dumpster Rentals" 3. "Efficient Waste Management with Get Wasted Dumpster Rentals in Lucama NC" 4. "Affordable and Hassle-Free Dumpster Rentals in Lucama NC" 5. "Keep Your Lucama NC Project Clean and Organized with Get Wasted Dumpster Rentals" 6. "Get Wasted Dumpster Rentals: Lucama NC's Trusted Dumpster Rental Provider" 7. "Simplify Your Lucama NC Cleanup with Get Wasted Dumpster Rentals" 8. "Flexible Dumpster Rental Options for Lucama NC Residents and Businesses" 9. "Experience Professional Service with Get Wasted Dumpster Rentals in Lucama NC" 10. "Say Goodbye to Clutter with Get Wasted Dumpster Rentals in Lucama NC"
View Service Area