Introducing Get Wasted: Your Trusted Dumpster Rental Solution in Garner, NC Are you in need of a reliable dumpster rental service in Garner, NC? Look no further than Get Wasted, your go-to solution for all your waste management needs. With years of experience in the industry, we pride ourselves on delivering exceptional dumpster rental services that are tailored to meet your specific requirements. Why Choose Get Wasted? 1. Wide Range of Dumpster Sizes: At Get Wasted, we understand that every project is unique and may require different dumpster sizes. That's why we offer a wide range of dumpster sizes to accommodate projects of all scales, from small residential cleanouts to large construction sites. Whether you need a 14-yard dumpster for a garage cleanout or a 20-yard dumpster for a major renovation project, we have you covered. 2. Prompt and Reliable Service: We value your time and understand the importance of timely waste removal. When you choose Get Wasted, you can rest assured that we will deliver your dumpster on time and pick it up promptly once you're finished. Our team of dedicated professionals is committed to providing efficient and reliable service to ensure your project stays on schedule. 3. Affordable Pricing: We believe that waste management shouldn't break the bank. That's why we offer competitive and transparent pricing for our dumpster rental services. With Get Wasted, you can enjoy high-quality dumpsters at affordable rates, without compromising on the level of service you receive. 4. Environmentally Conscious: As a responsible waste management company, we prioritize sustainability and environmental preservation. We work closely with local recycling facilities to ensure that as much waste as possible is recycled and diverted from landfills. By choosing Get Wasted, you are making an eco-friendly choice that contributes to a greener future. 5. Exceptional Customer Service: At Get Wasted, we strive to provide the best customer service experience possible. Our friendly and knowledgeable team is always ready to assist you with any questions or concerns you may have. We are dedicated to ensuring your satisfaction throughout the entire rental process, from initial inquiry to final pickup. How to Get Started: Renting a dumpster with Get Wasted is quick and easy. Simply give us a call or visit our website to discuss your project details and select the appropriate dumpster size. Our team will guide you through the rental process, providing you with all the information you need to make an informed decision. Once your dumpster is delivered, you can focus on your project, knowing that your waste management needs are taken care of. Don't let waste pile up and hinder the progress of your project. Contact Get Wasted today and experience the convenience and reliability of our dumpster rental services in Garner, NC. Trust us to handle your waste, so you can focus on what matters most.
Are you looking for reliable and affordable dumpster rental services in Garner, NC? Look no further than Get Wasted Dumpster Rentals! We understand the importance of a clean and organized space, whether it's for a home renovation project, a construction site, or a commercial cleanout. With our prompt and efficient services, you can easily dispose of your waste and keep your project on track. Here are some prompts to consider when renting a dumpster with Get Wasted Dumpster Rentals: 1. Size Selection: Determine the size of the dumpster you need based on the amount of waste you anticipate generating. Our range of dumpster sizes, from 10 to 40 cubic yards, ensures that we have the perfect fit for your specific project. 2. Project Evaluation: Assess the scope and duration of your project to determine the rental duration. Whether it's a short-term renovation or a long-term construction project, we offer flexible rental periods to accommodate your needs. 3. Waste Type: Identify the type of waste you will be disposing of. We accept a wide range of materials, including household junk, construction debris, yard waste, and more. However, hazardous materials and certain restricted items may not be allowed in our dumpsters. 4. Permits: Check if you need any permits or approvals from local authorities before renting a dumpster. Depending on your location and the placement of the dumpster, you may need to obtain a permit to ensure compliance with local regulations. 5. Delivery and Pickup: Coordinate the delivery and pickup schedule with our team. We strive to provide prompt and reliable service, ensuring that your dumpster is delivered on time and picked up promptly when you're finished. 6. Safety Considerations: Prioritize safety during the rental period. Make sure the dumpster is placed on a stable and level surface, away from any obstacles or overhead wires. Additionally, follow our guidelines for loading the dumpster safely to prevent any accidents or damage. 7. Cost and Payment: Discuss the pricing and payment options with our team. We offer competitive rates and transparent pricing, so you know exactly what to expect. Our convenient payment methods make the process hassle-free. 8. Recycling and Sustainability: Consider the environmental impact of your waste disposal. At Get Wasted Dumpster Rentals, we are committed to sustainable practices. We strive to recycle and responsibly dispose of the waste we collect, minimizing our carbon footprint. 9. Customer Support: Reach out to our friendly and knowledgeable customer support team if you have any questions or concerns. We are here to assist you throughout the rental process and ensure your experience with us is seamless. When it comes to dumpster rentals in Garner, NC, Get Wasted Dumpster Rentals is your trusted partner. Contact us today to discuss your project requirements and secure a dumpster that meets your needs. Let us help you keep your space clean and organized while you focus on what matters most.
We Take Just About Everything
Some examples of the junk we haul away include:
Refrigerator Disposal

Garbage Removal

Mattress Disposal

Foreclosure Clean Outs
Construction Waste Removal

Yard Waste Removal

Trash Removal

Appliance Removal
Television Disposal & Recycling

Furniture Removal

E-Waste Disposal

Hot Tub Disposal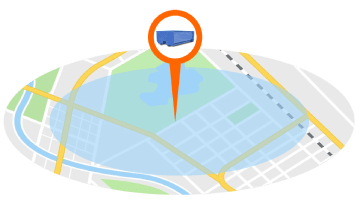 Get Wasted | Dumpster Rentals Garner
Introducing Get Wasted Dumpster Rentals: Your Solution for Hassle-Free Waste Management Are you tired of dealing with the stress and inconvenience of waste disposal? Look no further than Get Wasted Dumpster Rentals! We are your go-to source for reliable and affordable dumpster rental services. Why choose Get Wasted Dumpster Rentals? 1. Convenience: Say goodbye to the hassle of multiple trips to the landfill or recycling center. With our dumpster rentals, you can conveniently dispose of all your waste in one go. We deliver the dumpster to your location, and once you're done, we'll pick it up and handle the disposal for you. 2. Versatility: Whether you're renovating your home, cleaning out your garage, or managing a construction site, our wide range of dumpster sizes ensures that we have the perfect solution for your waste management needs. From small residential projects to large commercial ventures, we've got you covered. 3. Affordability: At Get Wasted Dumpster Rentals, we believe that quality waste management should be accessible to everyone. That's why we offer competitive pricing options tailored to fit your budget. Say goodbye to overpriced waste removal services and hello to cost-effective dumpster rentals. 4. Reliable Service: We understand that time is valuable, which is why we pride ourselves on our prompt and reliable service. Our team is committed to delivering and picking up your dumpster on time, ensuring that your waste management process runs smoothly from start to finish. 5. Environmentally Friendly: As advocates for sustainable waste management, we prioritize responsible disposal practices. We work closely with certified recycling centers and disposal facilities to ensure that your waste is disposed of in an eco-friendly manner, minimizing its impact on the environment. 6. Exceptional Customer Support: Our dedicated customer support team is here to assist you every step of the way. Have a question about the rental process? Need help selecting the right dumpster size? We're just a phone call away, ready to provide the guidance and support you need. Don't let waste management become a headache. Choose Get Wasted Dumpster Rentals for a hassle-free, convenient, and affordable solution. Contact us today and let us handle your waste, so you can focus on what truly matters.
View Service Area